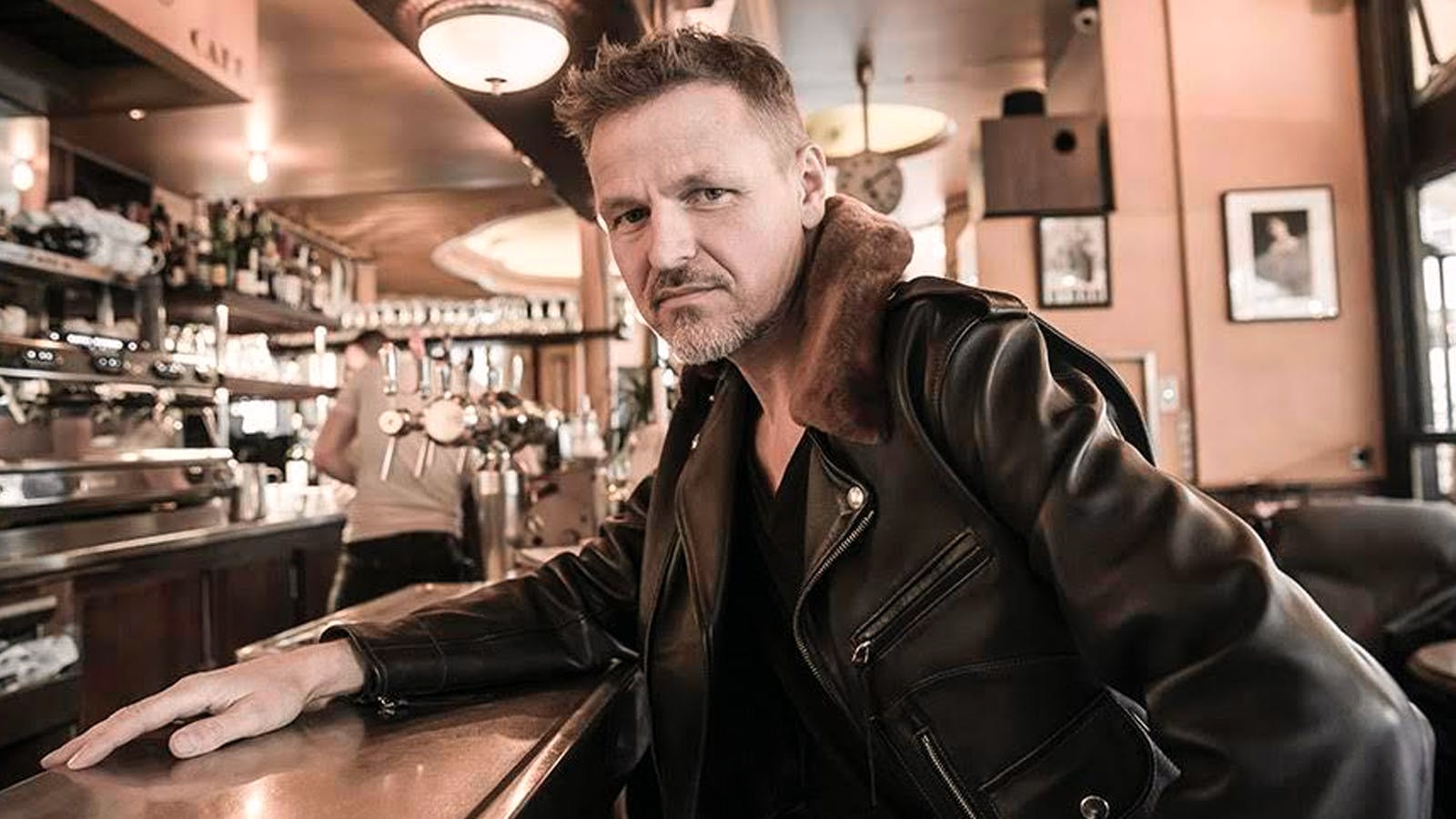 How do you celebrate the 20th year of an independent Parisian music venue and the last concert of singer-songwriter Tom McRae after his european tour, as well as the very first article of the Muzikoda music platform that has just launched?
You write on Muzikoda.com about the upcoming FREE CONCERT of Tom McRae at Le Truskel on October 21, that's what you do!
Located at the center of Paris right between the Rex and L'Olympia, the french celtic-influenced pub built by Laurent Truel has been a home to the independent rock, pop & electronica scene since its inception in 2002 by hosting Justice's first DJ set and being haunted by members of Bloc Party, The Killers, Franz Ferdinand, creatives from all walks of life and always followed by an eclectic public.
McRae, who has been a regular at the Truskel for quite some time, won't be alone on Friday 21: he will be followed that night by long-time Truskel resident Bruno Alexandre of Neïmo and Le Mépris, as well as french pop duo Hi Cowboy.
Admission will be FREE as in beer.
Beer however won't be free but as usual at the Truskel, the cost of drinks will be quite cheap.
Tom McRae's 45 minutes concert will start at 8 PM at the Truskel on 12 Rue Feydeau, 75002 Paris, France.
As McRae presents the event himself, this will be the "most intimate show he has ever played in 22 years". But is it him who comes to an intimate venue… or the other way around, McRae bringing intimacy to a stage whatever the size and crowd?
In any case, it has to be noted that the timing of this event and its location are quite relevant. Not just because it marks the end of McRae's 2022 tour, not just because this is a place he has close ties with, but because it marks 22 years since Tom McRae released his self-titled first album on October 2000.
From then on, he has quickly been adopted in France by the public and critics, starting with his first french concert at the Transmusicales de Rennes on November 2000 or his 2001 tour where he was joined by Natalia M. King who had just released her first album as well.
This event marks a good send-off party for the British singer-songwriter Tom McRae before he goes back to his abode to write new songs and resume his day job as a full-time bird handler and aspiring Disney Princess:
SUPPORT & FOLLOW MUZIKODA !
Hi there. Do you like music?
Do you like music from any genre, time and from all over the world?
Are you curious, willing to rediscover mainstream classics, find forgotten or hidden musical gems and be on the lookout for independent new talent?
Yes? Then you're in luck, because that's the core mission of Muzikoda!
Muzikoda is a brand new independent media dedicated not only to music history, but its present and future as well.
Our journey through music is just starting and we're gonna travel so far and build so much together.
We already have supercharged playlists as an appetizer. More than 20 000 hours of music on just 60 playlists!
Rock, Jazz, Soul, Hip-Hop, Lofi, K-Pop, Classical, Electro, Pop Classics from the 80's & 90's, Film Scores or the longest Halloween playlist ever… we've got everything from traditional to rising independent artists, and that's only the start of your adventure through music on Muzikoda !
Be the first to join us! Support innovative music and independent new artists by following Muzikoda through all social networks and subscribing to our newsletter.
Follow us Facebook: @Muzikodacom
Folow us on Instagram: @Muzikoda_com
Follow us on Twitter: @Muzikoda
Spread the word, share our website among friends if you're a music addict… and let's face it, you probably are!
If you're a musician, get in touch! Submit your music for a coverage opportunity or playlist submission.
Welcome aboard ! Your music discovery journey starts NOW.