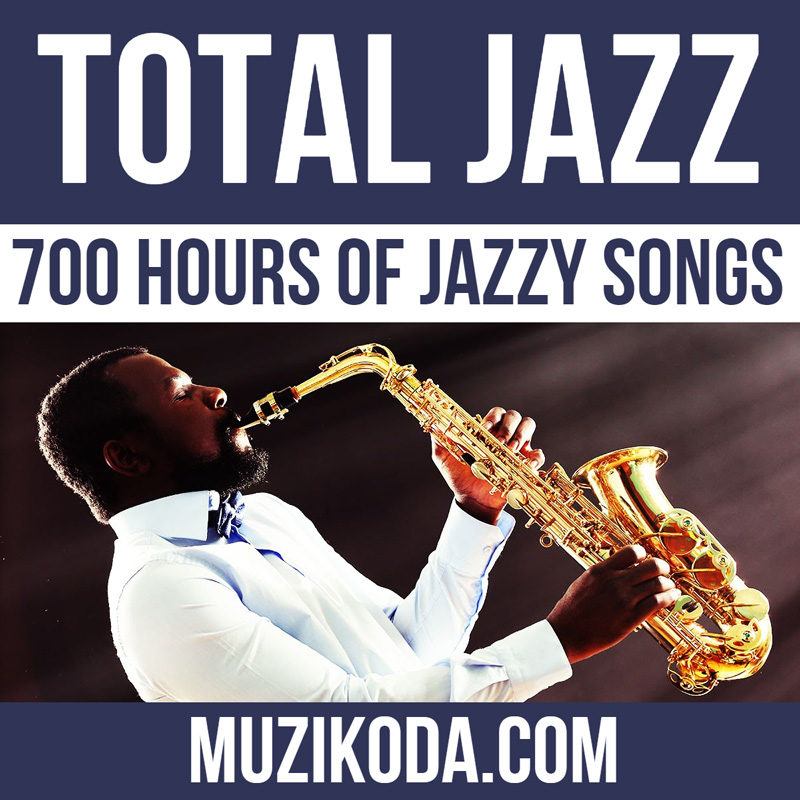 TOTAL JAZZ !

700 Hours of Jazzy Songs
The ultimate jazz playlist ! Discover 9999 legendary jazz songs and new artists
Dexter Gordon – Louis Armstrong – Aretha Franklin – Charlie Parker – Chet Baker – Miles Davis – John Coltrane – Duke Ellington…
SUPPORT & FOLLOW MUZIKODA !
Hi there. Do you like music?
Do you like music from any genre, time and from all over the world?
Are you curious, willing to rediscover mainstream classics, find forgotten or hidden musical gems and be on the lookout for independent new talent?
Yes? Then you're in luck, because that's the core mission of Muzikoda!
Muzikoda is a brand new independent media dedicated not only to music history, but its present and future as well.
Our journey through music is just starting and we're gonna travel so far and build so much together.
We already have supercharged playlists as an appetizer. More than 20 000 hours of music on just 60 playlists!
Rock, Jazz, Soul, Hip-Hop, Lofi, K-Pop, Classical, Electro, Pop Classics from the 80's & 90's, Film Scores or the longest Halloween playlist ever… we've got everything from traditional to rising independent artists, and that's only the start of your adventure through music on Muzikoda !
Be the first to join us! Support innovative music and independent new artists by following Muzikoda through all social networks and subscribing to our newsletter.
Follow us on Facebook: @Muzikodacom
Follow us on Instagram: @Muzikoda_com
Follow us on Twitter: @Muzikoda
Spread the word, share our website among friends if you're a music addict… and let's face it, you probably are!
If you're a musician, get in touch! Submit your music for a coverage opportunity or playlist submission.
Welcome aboard ! Your music discovery journey starts NOW.